April 2018 Eureka Springs Visitor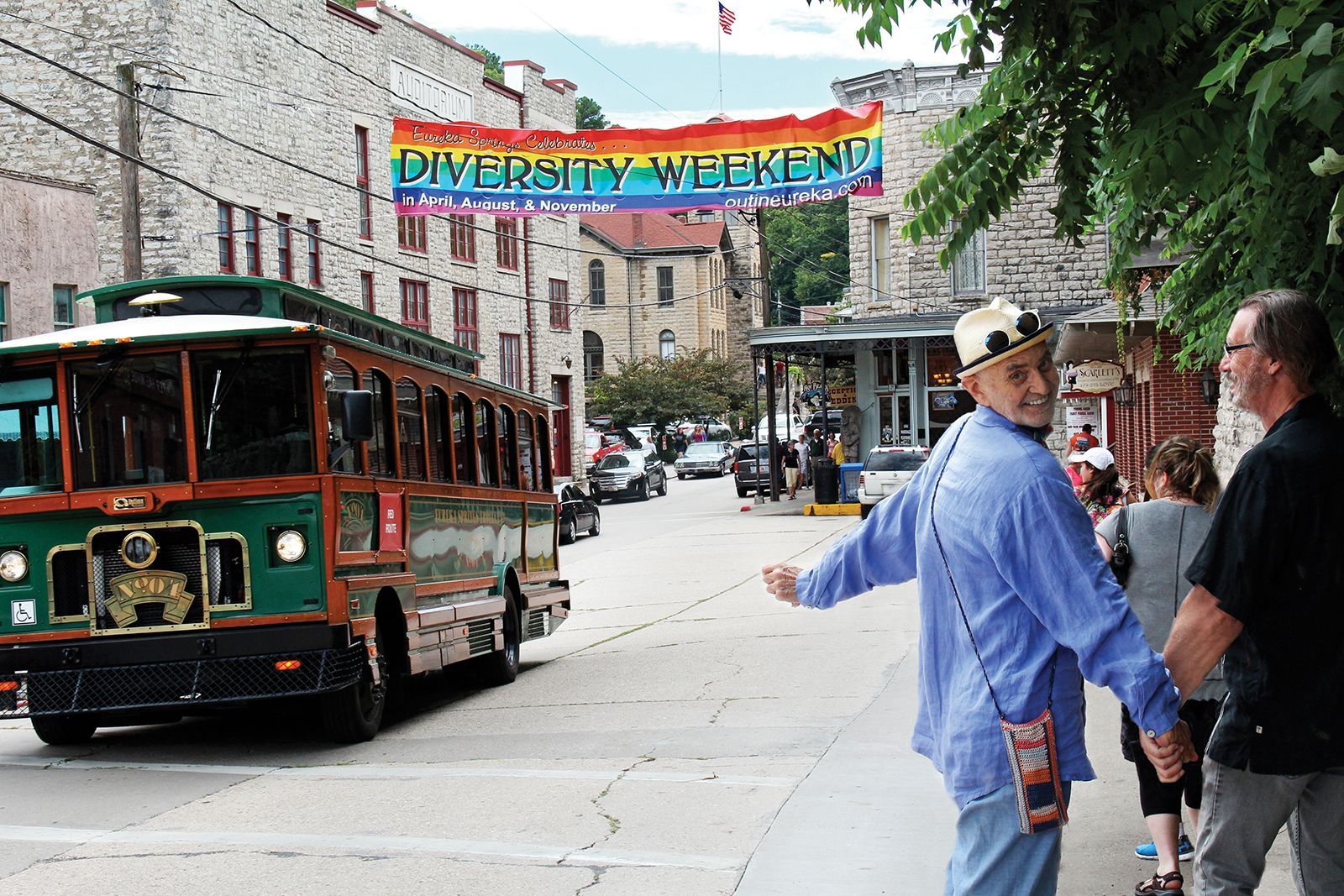 Spring Diversity Festival
Friday, April 6-Sunday, April 8
This year's Spring Diversity Weekend has turned into the Spring Diversity Festival, with events scheduled all over town. Check out the Facebook page to keep up with all the happenings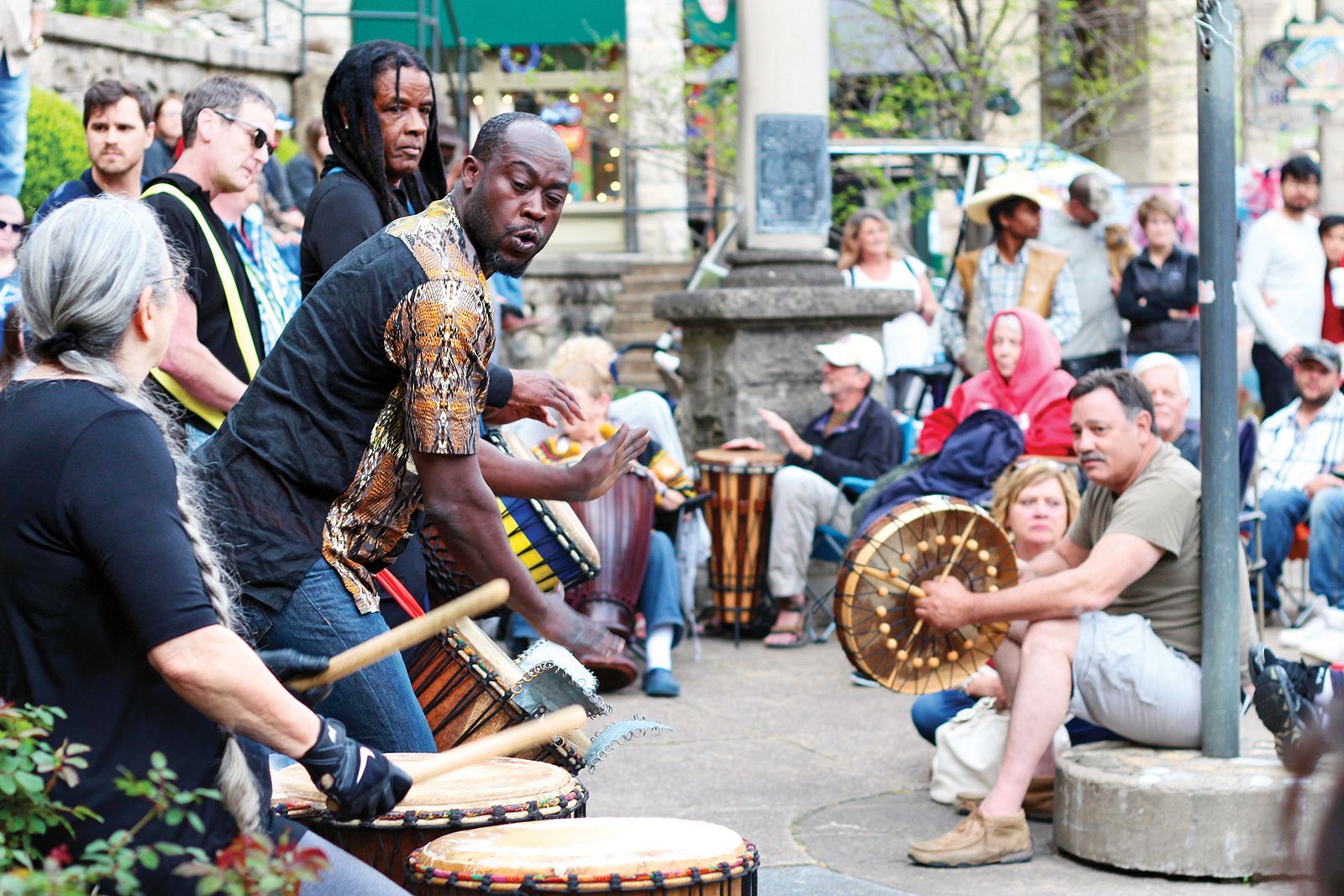 Drumming in the Park
Saturday, April 7
6 p.m. to 8 p.m. at Basin Spring Park. Spring is here & Angelo is back with "Drumming in the Park!" Come on down to Basin Spring Park and join in the fun!
Goddess Gala
Tuesday, April 10
6 p.m. to 11 p.m. at Basin Park Ballroom. The Blessing of the Seeds — an all woman's party featuring a raffle, drumming, blessings, potluck feast, silent auction and dancing at the Basin Park Hotel Ballroom. Tickets are $14 in advance or $20 at the door. All proceeds go to the children at The Merlin Foundation. For more information or tickets, visit: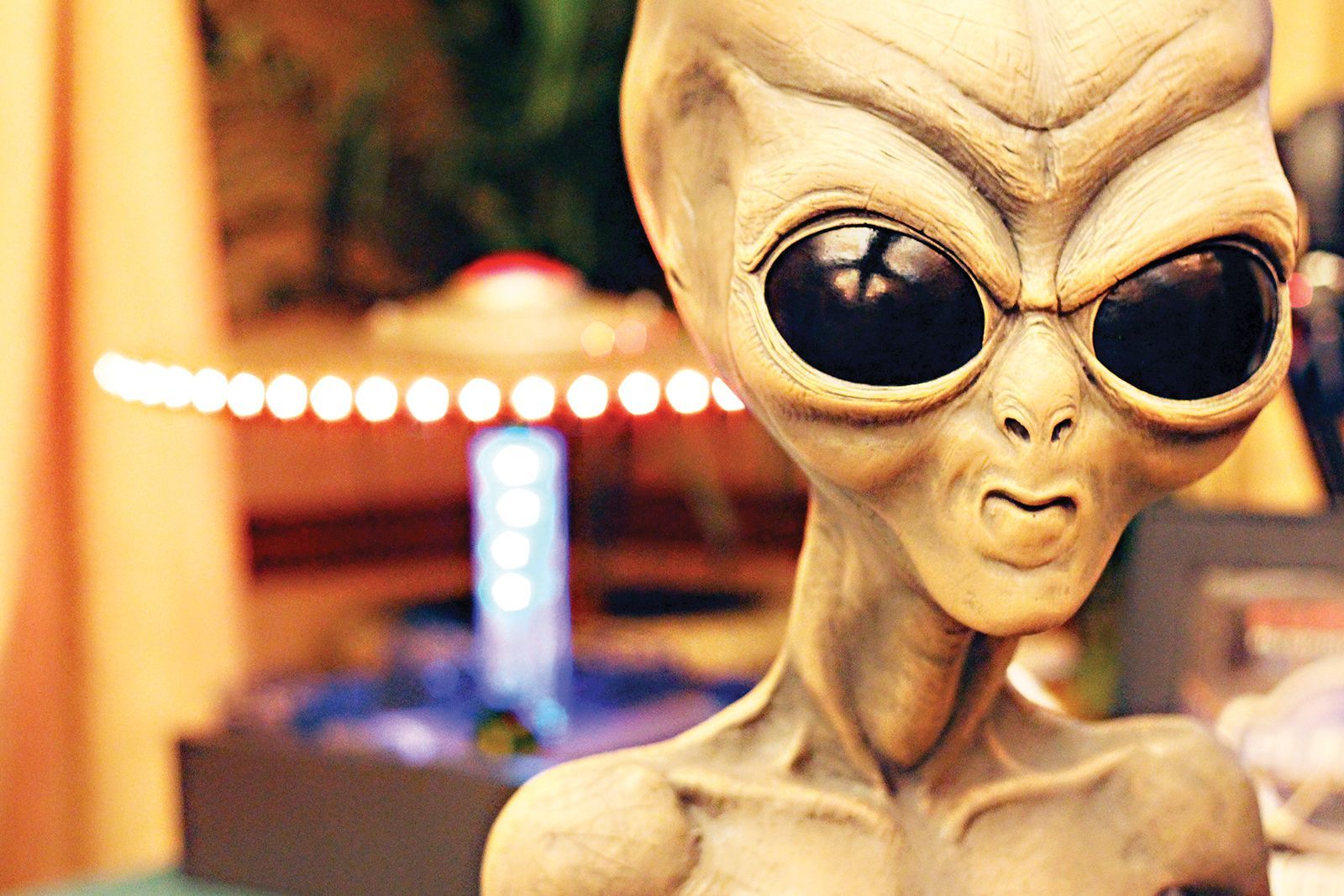 Ozark Mountain UFO Conference
Friday, April 13-Monday, April 16
Interested in learning more about UFOs? This is the weekend for you! Speakers for 2018 and more information about the conference.
Visit
for registration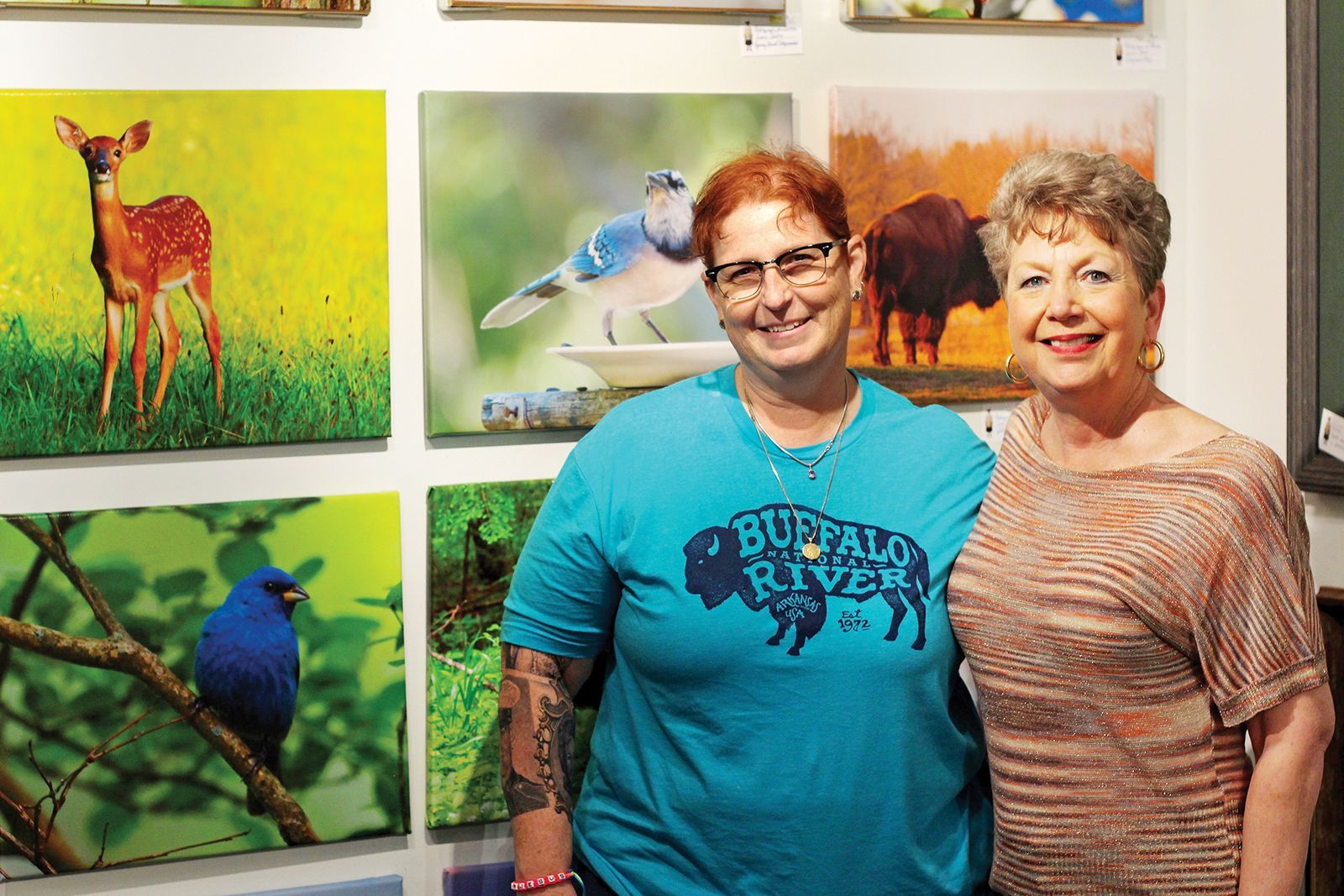 2nd Saturday Gallery Stroll
Saturday, April 14
6 p.m. to 9 p.m. The Gallery Association presents its special Second Saturday gallery stroll through historic downtown. The galleries stay open from 6 p.m. to 9 p.m. for your enjoyment with special artists' showings and demonstrations. Light refreshments and wine are served in participating shops and galleries.
2nd Annual Spring Fling
Wednesday, April 18-Sunday, April 22
Let's go for a ride! This rally features events including the Arkansas State Chili Championship on Saturday in Holiday Island and the Miss Spring Fling contest, also on Saturday, at the Cathouse Lounge. For more information,
check out the Spring Fling Bike Rally page on Facebook.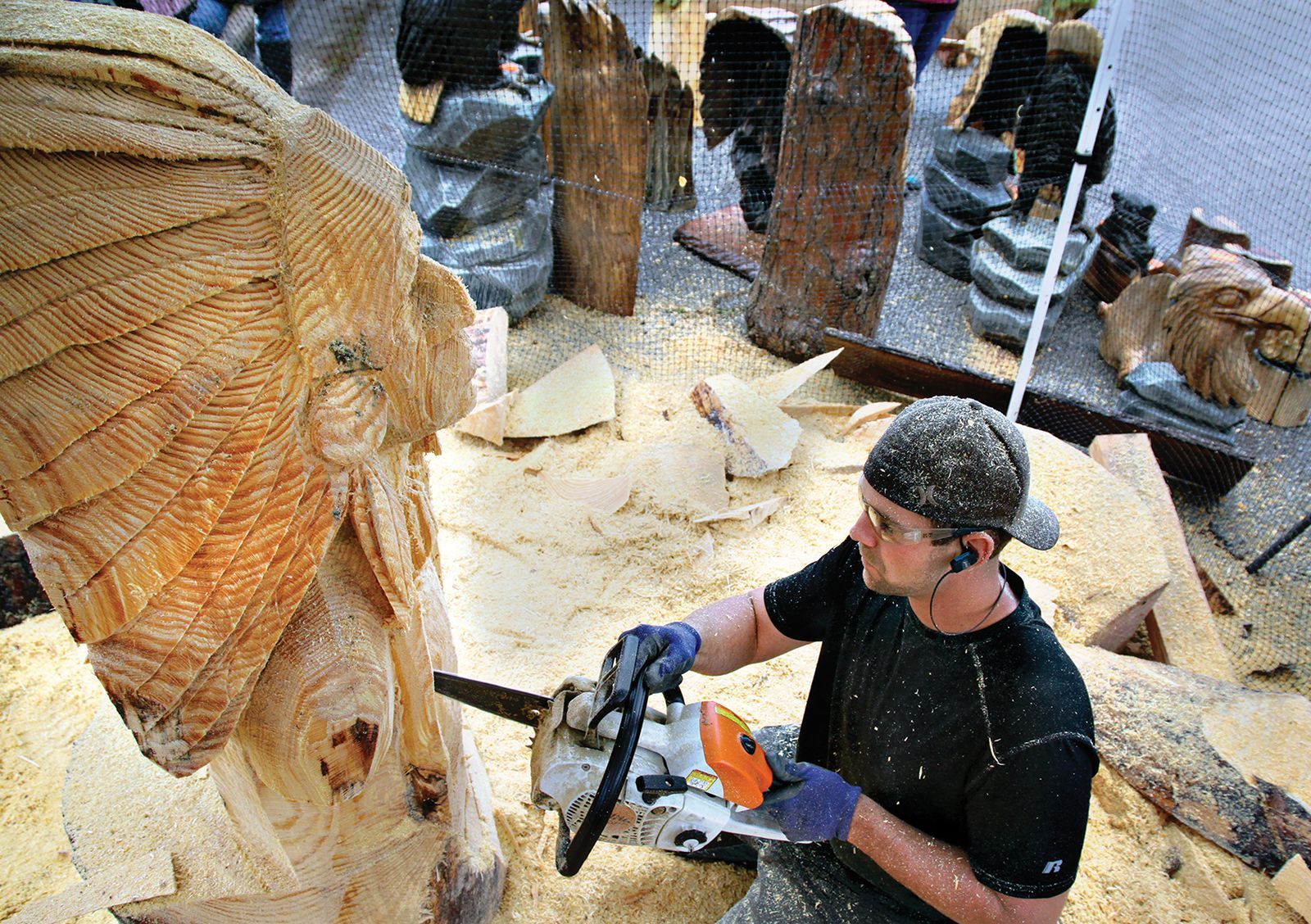 Carving in the Ozarks
Friday, April 20-Saturday, April 21
Victorian Inn parking lot, 4028 E. Van Buren.
Professional wood carvers from several states compete with chainsaws to create sculptures from their imagination of eagles, fish, bears, beautiful benches and others. At the end of the second day, the pieces are judged for prize money and auctioned off with the proceeds going to the Eureka Springs Fire Department for equipment. For more information, call Jimmy Kelley at 479-253-9616 or email ESFireMarshall@EurekaSpringsFire.org.
Music in the Park Series
Saturday, April 21
5 p.m.-7 p.m., Basin Spring Park. Free live music in the park! The featured artist for April is Luke Winslow-King. Luke mixes country, blues, R&B, rock 'n' roll and folk influences intuitively and
masterfully.
Healing in the Ozarks
Friday, April 27-Monday, April 30
The Auditorium. The Greater Eureka Springs Chamber of Commerce is excited to
announce the first Healing in the Ozarks Conference to be held at the historic Eureka Springs Auditorium during the last weekend of April. The theme of this conference will be The 6 Essentials for Health
Ownership – Eat, Drink, Move, Sleep, Breathe, Think with thanks to
Dr. M Ted Morter Jr. Attendees will enjoy speakers on both Friday and Saturday, numerous breakout sessions, and vendors providing guidance for a healthy lifestyle. Saturday night will conclude with an engaging Sound Healing Experience.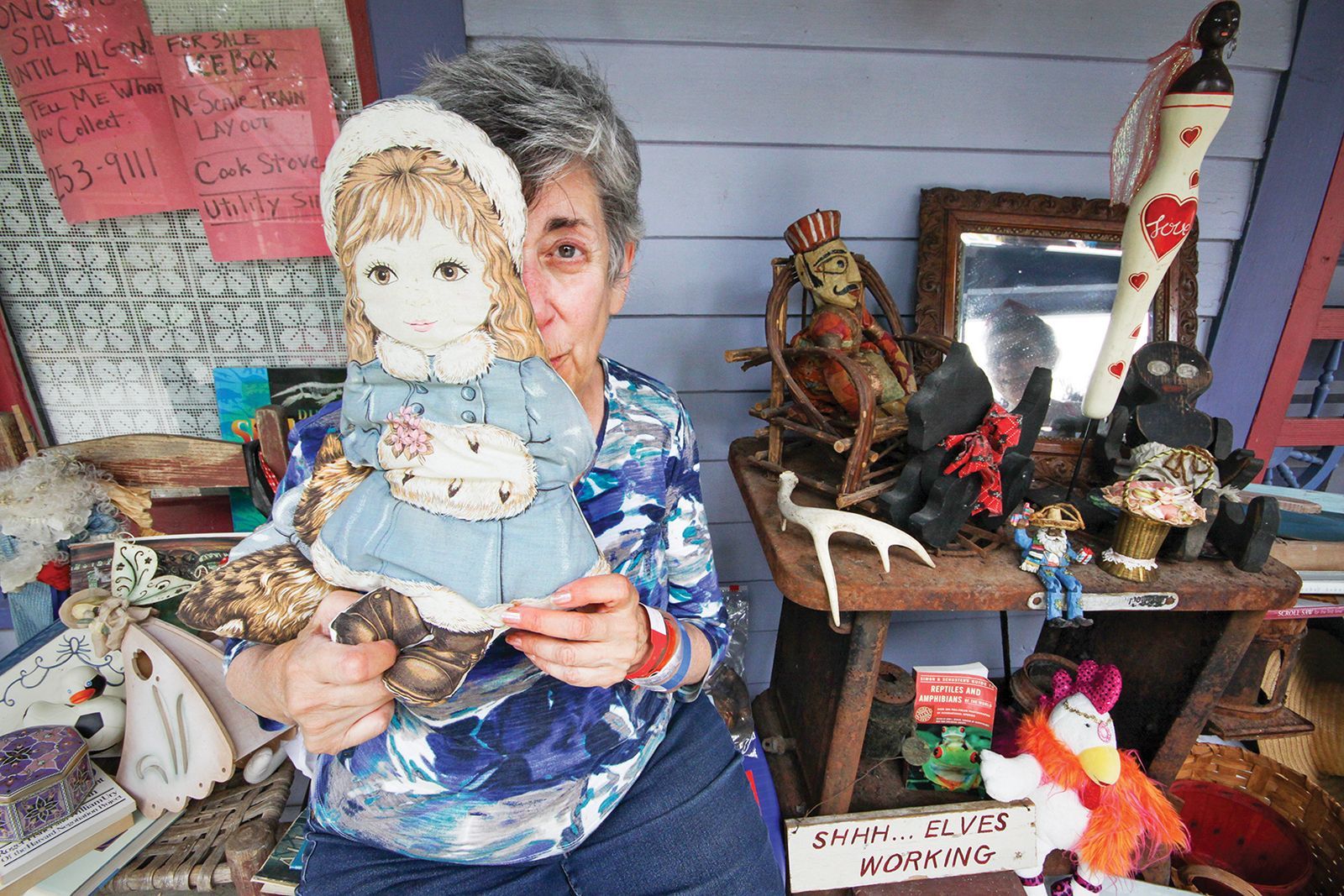 Spring Yards & Yards of Yard Sales
Friday, April 27-Saturday, April 28
Bargains galore all around town. Maps will be available at various locations around town. For more information,
call 800-6EUREKA or visit EurekaSpringsChamber.com
Dancin' in the Park
Saturday, April 28
3 p.m.-5 p.m. at Basin Spring Park. The fourth Saturday of the month brings dancing to Basin Spring Park. The Melonlight dancers will entertain all ages, and if you're willing, they'll help you learn a step or two. Come and enjoy this free event.