To call yourself
a 'Eurekan'
Multi-Sport Festival,
Aug. 10-12
The Eurekan Multi-Sport Festival has something for everyone who enjoys competitive outdoor activities. Scheduled for Aug. 10-12, the festival features four activities in three days. These activities include a triathlon, bike rides, bike races and runs. The name of the festival reflects its ultimate challenge: a triathlon, 100-mile ride and 10K run make up "The Eurekan." There is also a half-Eurekan competition, consisting of a triathlon, 58-mile bike ride and 5K run.
The festival always takes action to reduce waste and, in turn, its environmental impact. Some of the festival's Go Green initiatives include online registration only, the use of solar power where possible, bulk race supplies to reduce packaging, recycling race supplies, donating food and supplies to local charities, non-dated race medals and awards, electronic race results, encouraging car-pooling, use of low-emission race vehicles and use of electric all-terrain vehicles where possible.
For more information, visit https://runsignup.com/Race/AR/EurekaSprings/TheEurekan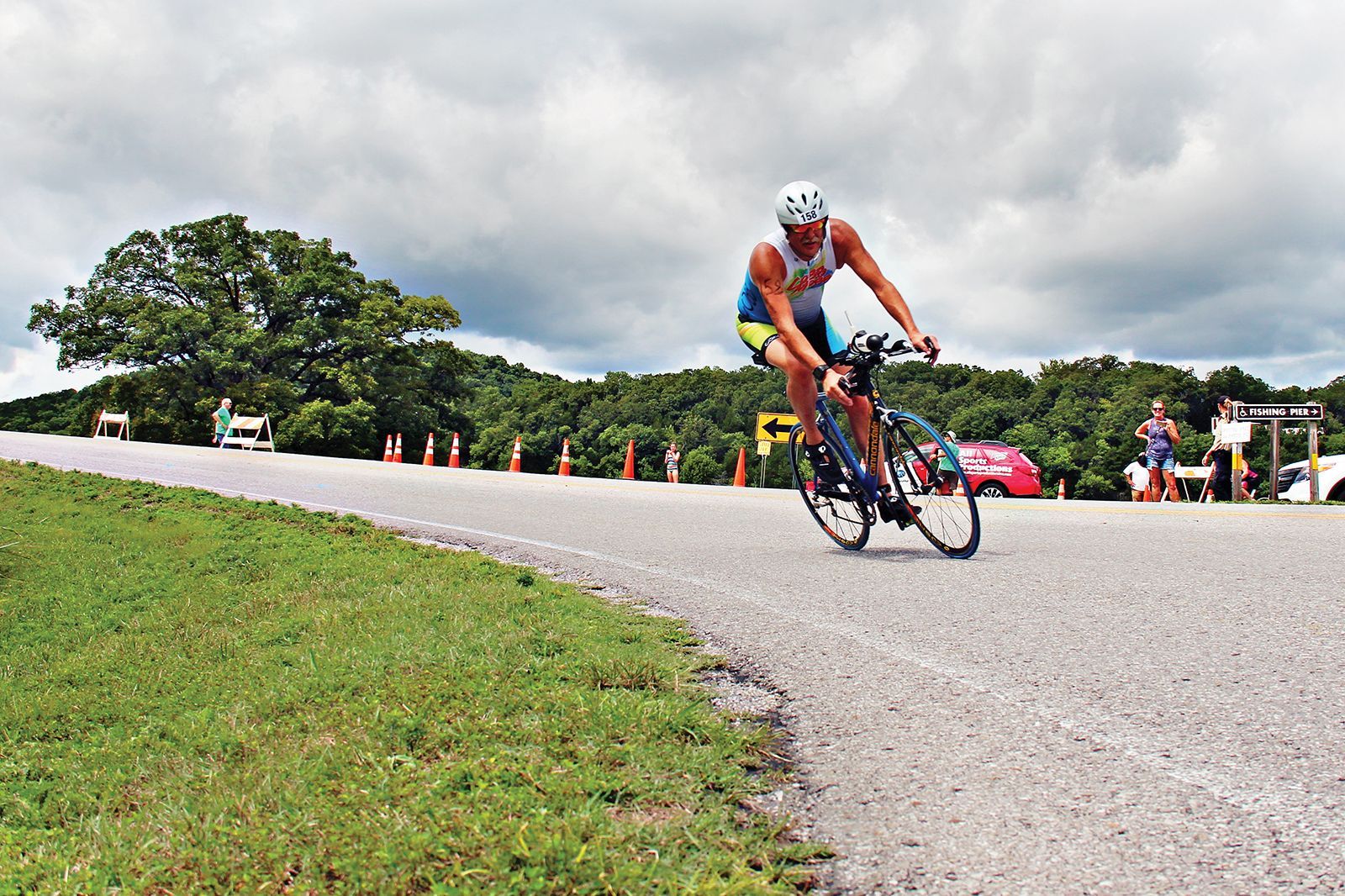 The curves and hills of Holiday Island give cyclists both challenge and thrill.
In an effort to keep athletes safe, race officials block off part of the runners' route.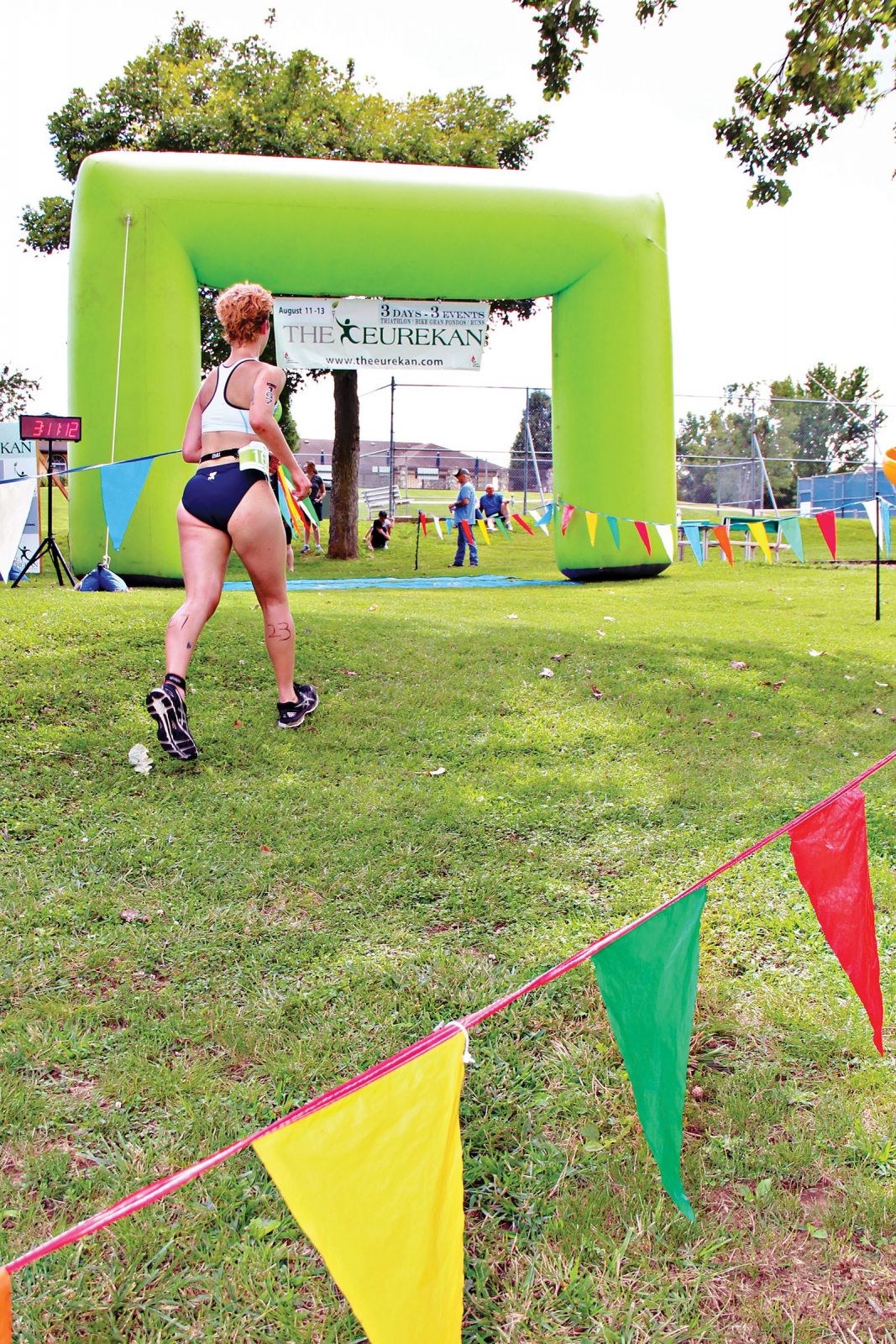 Do you have what it takes to call yourself a "Eurekan?"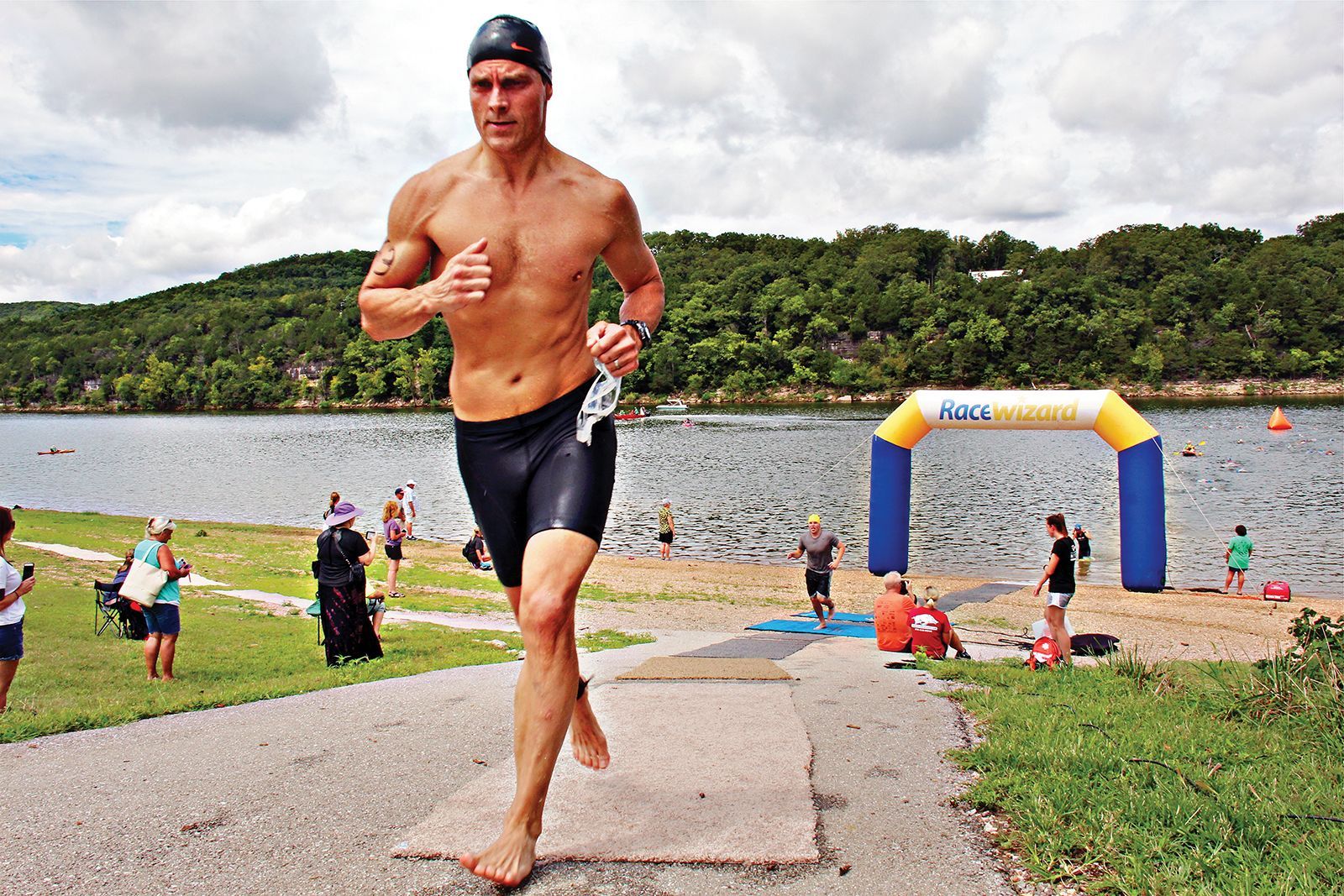 This competitor doesn't waste time during the transition from swimming to cycling.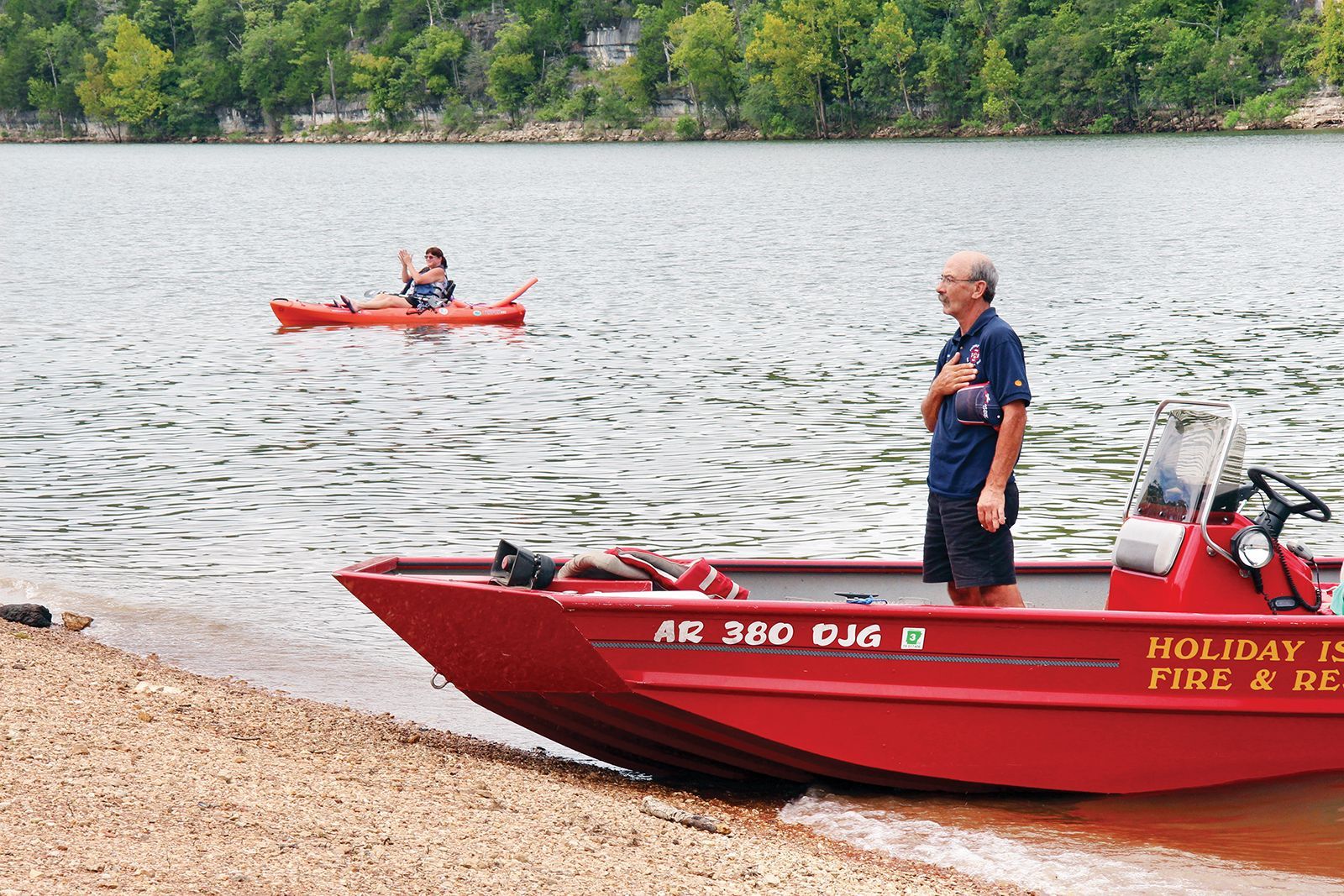 Rescue workers stand at attention for the National Anthem before the race begins.