June 2018 Eureka Springs Visitor
Eureka Springs Mustang Weekend
Thursday, May 31-Sunday, June 3
Mustangs of every make and model will visit Eureka Springs for this annual event, highlighted by a parade through downtown at 4 p.m. Saturday, June 2.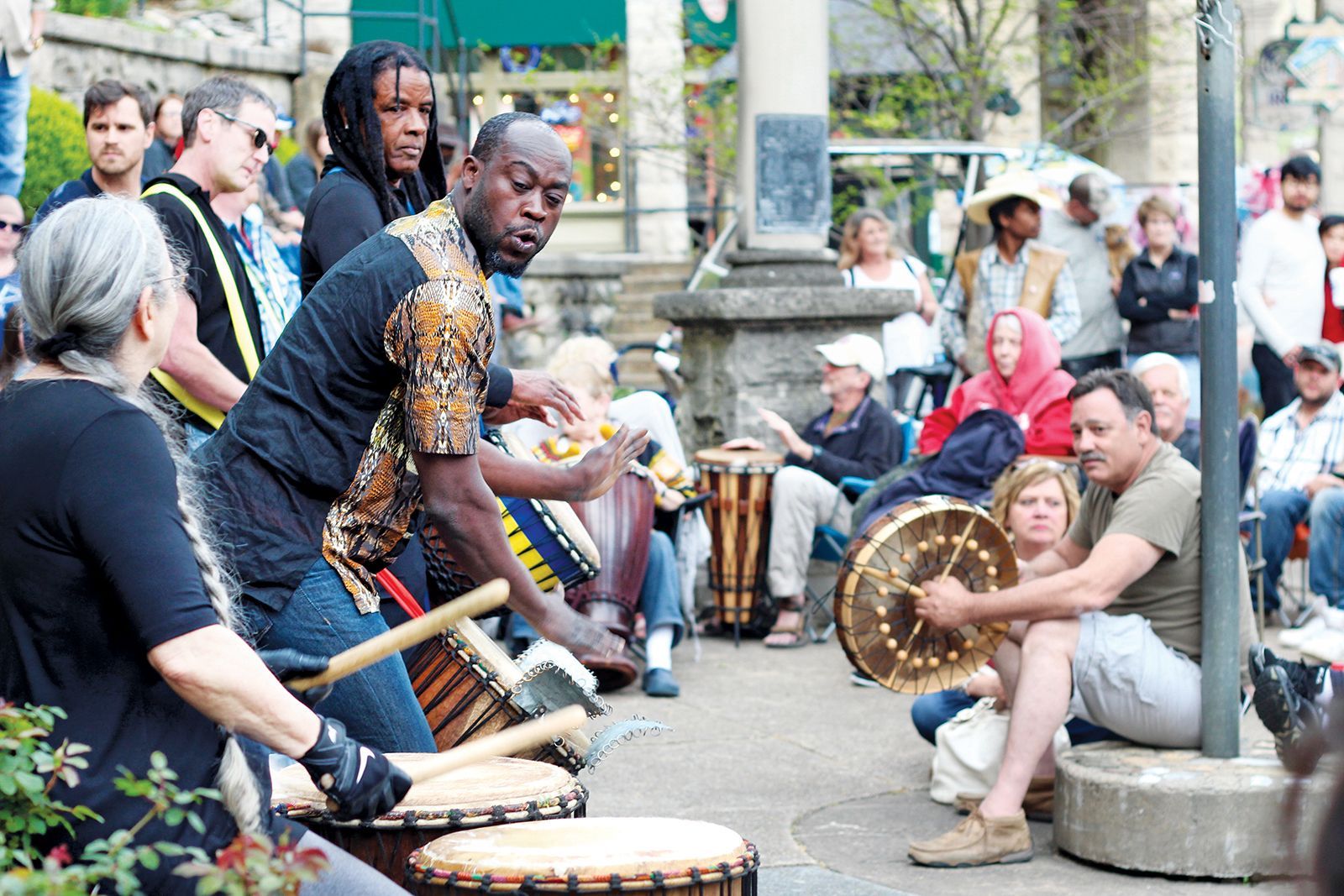 Drumming in the Park
Saturday, June 26 p.m. to 8 p.m.Basin Spring Park
Angelo is back with Drumming in the Park! Come on down to Basin Spring Park bring your drum and join in the fun, everyone is encouraged to join in on the drumming circle.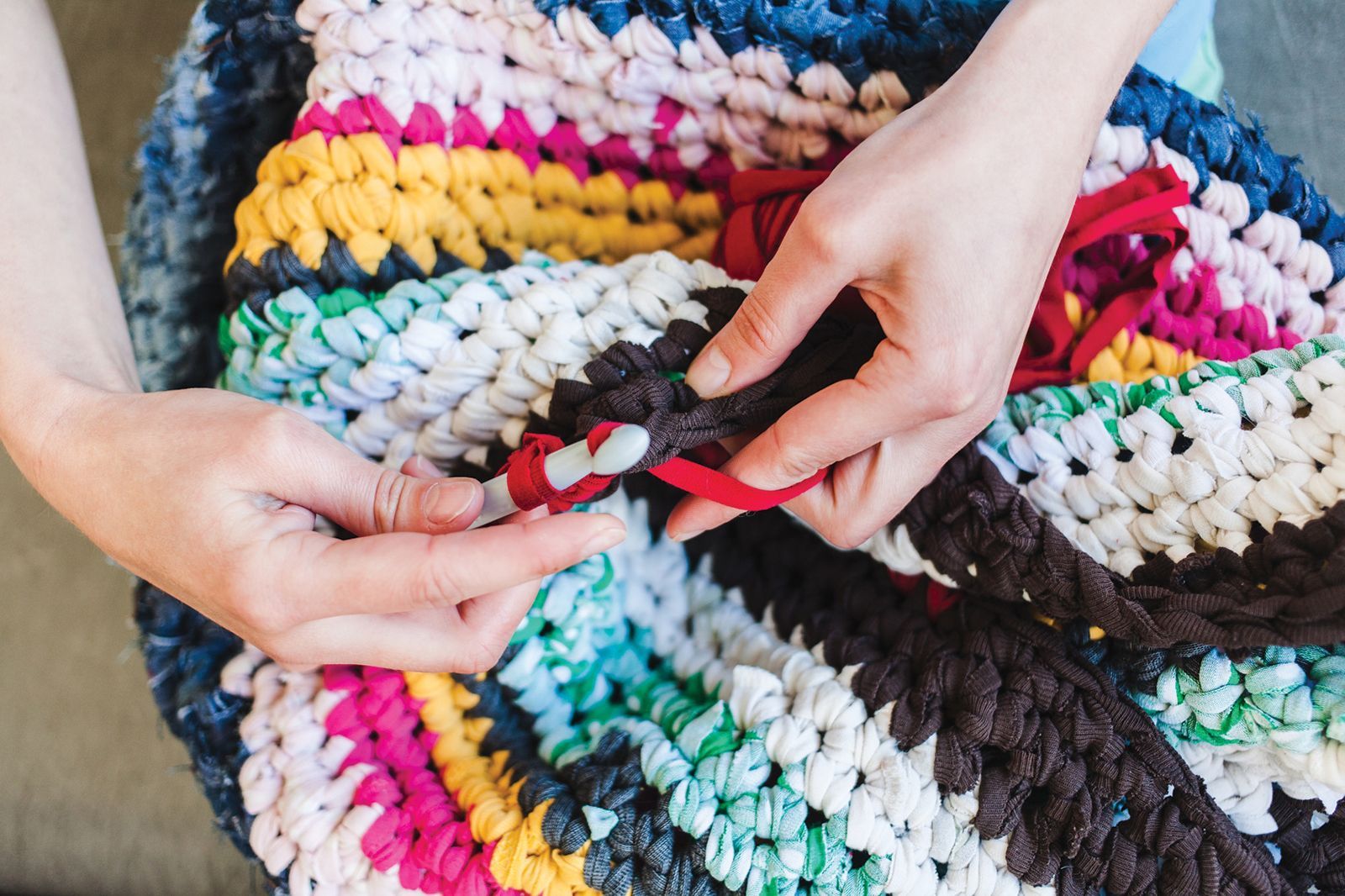 NWA Hook-In
Friday, June 8-Saturday, June 9, Inn of the Ozarks
The Northwest Arkansas Hook-In returns to the Inn of The Ozarks in Eureka Springs. Friday is Class day. Admission is $55 and includes lunch. All class kit fees are in addition to admission and should be paid to your teacher. Saturday features a rug show and lunch. Saturday admission is $20. Rug ShowShopping and LunchAdmission $20.00
Visit the NWA Hook-In page on Facebook for more information.
2nd Saturday Gallery Stroll
Saturday, June 9,
6 p.m. to 9 p.m.
The Gallery Association presents its special Second Saturday gallery stroll through historic downtown. The galleries stay open from 6PM-9PM for your enjoyment with special artists' showings and demonstrations. Light refreshments and wine served in participating shops & galleries.
Dancing in the Park
Saturday, June 16,
3 p.m. to 7 p.m.
Once a month from April through October the Melonlight Dancers entertain in Basin Spring Park. This month for Blues Festival, music will begin at 3 p.m. with the Brick Fields Band. Dancing will begin 5 p.m. and run through 7 p.m.
Blues Weekend
Thursday, June 14-Sunday, June 17
They'll be singing the blues all weekend in Eureka Springs! Blues legend John Mayall is the headliner for a Saturday night show featuring Carolyn Wonderland in The Auditorium on June 16. The show starts at 7:30. A free shuttle from transit depots on Highway 62 and on Planer Hill will run from 6 p.m. to 11 p.m. There will be free music from 5 p.m. to 7 p.m. Friday, June 15, in Basin Spring Park with blues guitarist Selwyn Birchwood. On Sunday, June 17, Turpentine Creek will feature Father's Day Blues from 1 p.m. to 6 p.m. Gates open at noon.
Tickets are available at www.TheAud.org.
Opera in the Ozarks Opening Night
Friday, June 22, 7 p.m. to 10 p.m., Inspiration Point Fine Arts
Opera in the Ozarks opens its 68th season, featuring young artists at the start of their professional careers. The 2018 season will feature nearly two dozen performances beginning on June 22 and concluding on July 20 and will feature performances of Rossini's Il barbiere di Siviglia, Johann Strauss Jr.'s Die Fledermaus, and Douglas Moore's The Ballad of Baby Doe. The Rossini opera will be performed in Italian with English supertitles. The other two productions will be in English, with the Strauss opera using an English translation by former Opera in the Ozarks general director Vern Sutton. For full schedule of performances and further information call 479-253-8595, email GeneralDirector@opera.org or visit www.Opera.org.
4th of July Birthday Stroll
Saturday, June 30,5 p.m. to 8 p.m.
Costumed, guided historical walking tours in and around the heart of historic downtown Eureka Springs, starting at St. Elizabeth's Catholic Church at 30 Crescent Drive. Tours leave every 30 minutes. Learn about the history of Eureka Springs while you stroll through the Mearns Park area. After the stroll, enjoy birthday cake and ice cream at the St. James Episcopal Church garden area. Remember, our historic limestone sidewalks are uneven, so proceed with caution. And also remember to wear comfortable walking shoes, as this is a lengthy walk. For more information and advance tickets (limited amount of tickets) call 479-253-9417 or visit EurekaSpringsHistoricalMuseum.org.